IECEE - pergala IECEE CB ye ku pergala sertîfîkayên testê li ser hilberên elektrîkê nas dike, yek ji pergala xebatê ya IECEE ye ku ji du pergalên CB pêk tê armanca bingehîn a pêşxistina yekitiya enstîtuya neteweyî ya standardan û hevrêziya standardên navneteweyî ye û hevkarî, rêxistinên pejirandina hilberê hilberîneran bêtir nêzî îdealek ceribandinê, çend armancên bicîhkirî dikin, da ku bazirganiya navneteweyî di hundurê pergala IECEE CB de pêşve bibe, zêdetirî 50 endamên zêdetirî 70 peymana piralî ya saziya pejirandinê ya neteweyî (NCB) bi hev re, dikarin Serlêder bi hin NCB-ya sertîfîkayên CBTest û raporên testê yên ku ji hêla sertîfîkaya neteweyî an gihîştina bazarê ya dewletên din ên endamên pergala CB-ê ve hatî wergirtin, bikin Pergala CB li ser bingeha standardên IEC-ê ye.Ger standardên welat/herêma mebesta hinardekirinê bi tevahî standardên IEC-ê ne hevwate bin, ceribandin dê cûdahiyên neteweyî yên ragihandina welat/herêmê jî li ber çavan bigire.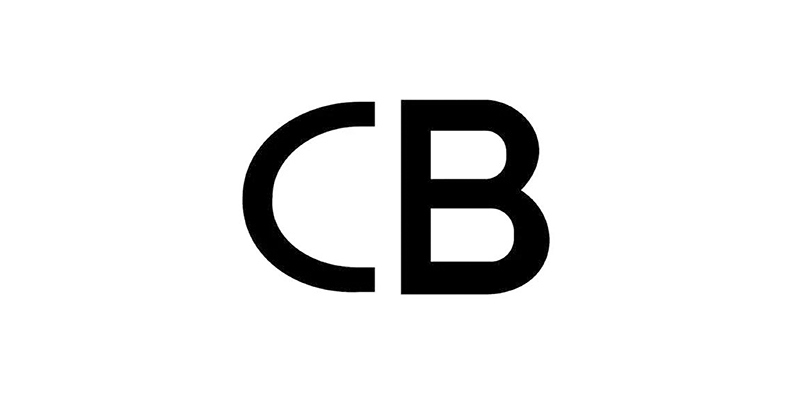 Teknolojiya agahdariya MISC û alavên nivîsgehê (OFF) Amûrên veguheztina hêza bilind a voltaja nizm (POW) alavên parastina sazkirinê (PROT) transformatorên ewlehiyê û alavên mîna (SAFE) Amûrên hêzê yên portable (TOOL) alavên şahiyê yên elektronîkî (CABL) têl û kabloya elektrîkê wekî pêkhate Guhertina amûrê ya kondensator (CAP) û kontrolkerê otomatîkî ji bo amûrên malê (CONT) Karbidestiya enerjiyê (E3) mal û alavên mîna (HOUS) alavên sazkirinê û girêdan (INST) alavên ronahiyê (LITE)
1. Dema ku serlêdana sertîfîkaya CB-ê dikin, daxwazên serlêder çi ne?Ma çend serlêder û gelek kargeh dikarin carekê werin sepandin û carekê bêne ceribandin?
Ger serlêder berpirsiyariya qanûnî hilgire ger serlêderê serbixwe ku nûnerê pêbaweriyê ji bo sertîfîkaya testa CB-ê hatî peywirdar kirin, divê parêzger ji saziya lîsansê re were şandin bi serîlêdanek ji bo ceribandina sertîfîkaya testa CB-ê ku dikare vegirtina hilberê bike. yek an çend welatên yek an çend kargehan, lê her sertîfîkaya testa CB-ê ya ku heke serlêder tenê yek serîlêdan be ji yek fabrîqeyekê zêdetir têkildar e, serlêder dê navnîşana her kargehê destnîşan bike, û divê were şandin da ku pê ewle bibe ku hilberên ji kargehên cihêreng in. heman delîl (daxuyanî) dibe ku serlêder ji CB-ê re bixwaze
Dema ku yek ji navnîşanên di agahdariya serlêder/çêker/çêker de li welatek ne-endamê iecee ye, serlêder dê ji bo her sertîfîkaya testa CB-yê ku hatî dayîn lêçûnek bide IECEE.2. Ma çend tîcaret dikarin ji bo yek sertîfîkaya CB-ê werin bikar anîn?
Ger guhertin hebin çi?
Li gorî hewcedariyên qaîdeyên IECEE, ji 1-ê Rêbendana 2006-an û vir ve, her sertîfîkaya CB dikare tenê bi markayek bazirganiyê re têkildar be, û her yekîneyek serîlêdanê tenê dikare navek Brandek hebe.Ger hilber xwedan gelek marqeyên bazirganî hene,
Ger serlêder wê piştrast bike ku dosyaya nîşana bazirganî hatîye tomar kirin an piştî destûrdana xwedan nîşana bazirganî heke ew serlêderê xwediyê nîşana bazirganî ye ku destûr daye bikar bîne, ger ku nîşana bazirganî were guheztin divê hûn belgeya destûrnameyê ya têkildar hebin, dê serlêder radest bike. ji ajansa lîsansê re serîlêdanên guhertina demkî û delîl peyda bike ku rewşa ajansên lîsansê, li gorî pêvajoyê, jimareya guhertinê sînor nake 3. Mijarên din ên ku hewceyê balê ne:
Ji ber ku ceribandina CB li ser bingeha standarda IEC-ê ye, hin ne endamên CB hene, heya ku rêgez û rêzikên wê li ser bingeha standarda IEC-ê ne ku hilberê ceribandine, di heman demê de cûdahiyên di sertîfîkaya CB û rapora testê de ji ceribandina standarda neteweyî re jî têne nas kirin. encamên wekî piştî pêvekirina rapora testê, ji bo ku kongreya bazara mebesta bêkêmasî û bandorker be ku pejirandina sertîfîka/rapora CB-yê red kir, dê hewce bike ku nimûne ji nû ve were şandin, an ceribandina herêmî, ev ê dema naskirinê dirêj bike û bêtir derbas bike. Ji ber vê yekê dema ku lêçûna pargîdanî serîlêdana Sertîfîkaya CB-ê dike, divê ew bi tevahî qada firotanê ya hilberê bihesibîne, ji bo hilberên NCB û CBTL tê çaverê kirin ku welat û herêman hinarde bikin, da ku standardên cûda yên neteweyî paqij bikin, CBTL di ceribandinên naveroka cudahiyên neteweyî yên têkildar wekî ceribandinek, ceribandina yek-carî ya cûdahiyên neteweyî, ji karanîna sertîfîkaya pejirandina CB-yê dûr bixin û rapor bikin ku serlêdana li derveyî welat bikin, hevdîtin nayê pejirandin
Bikaranîna sertîfîka û raporên CB
1. Bikaranîna sertîfîkaya testa CB û sertîfîkaya testa CB tenê ji ber rapora testa CB-ê ye di heman demê de dema ku xwedan sertîfîkayên derbasdar bikar tînin dikarin rasterast ji bo sertîfîkaya testa CB û rapora testê ji bo endamên din ên pejirandina neteweyî werin bikar anîn. Pergala CB ya IECEE - Endamên pergala CB û agahdariya rêza naskirinê, li url-ya jêrîn binêrin: http://members.iecee.org/iecee/ieceemembers.nsf/CBTLs?
OpenView 2. Sertîfîkaya testa CB-yê heyama derbasdarbûna IECEE-yê ji bo sertîfîkaya testa CB-yê qaîdeyên derbasdar e ku bi eşkereyî NCB nayê pejirandin lê bi gelemperî dema ku ji sê salan zêdetir sertîfîkaya testa CB-ê ji îtîrazê re derbas dibe 3. Logoya CB-ê Berhemên logoya CB-ê rasterast nayên bikar anîn pêşvebirina karsaziyê, wekî çapkirina li ser pakêta hilberê, lê sertîfîka dê di nameyên karsaziyê de ji kiryarê re were vegerandin da ku sertîfîkaya testa CB bistîne,
4. Weşandina agahdariya sertîfîkaya testa CB-ê piştî stendina razîbûna serlêderê sertîfîkayê, beşek ji agahdariya sertîfîkaya testa CB-ê dê li qada vekirî ya malpera IECEE were weşandin.
Asankirina serlêder û xerîdarên wan url-ya pirsê wiha ye: http://certificates.iecee.org/ 5. Sertîfîkaya testa CB û guhertina navê rapor bikin a) navnîşana guhertinên kargehê Serlêder dikare belgeyên têkildar peyda bike, serî li destûrnameyê bide ajansên derhêner, guherînek wusa di hejmarê de ti sînorek tune, saziya lîsansê ji bo sertîfîkayê dide ku jimareya sertîfîkaya orîjînal piştî paşgirek A1, A2, A3, hwd bihêle û her weha naveroka sertîfîkayê û sedemên guhertinên di pêvekê de. agahî nîşan dide ku b) guhertina pêkhateyên sereke û madeyên xav
Ger beşên sereke an madeyên xav werin guheztin, ji bo guhertinê serî li organên lîsansê bidin û ji bo guheztinê materyalên teknîkî yên têkildar peyda bikin.Organên lîsansê organên ceribandinê destnîşan dikin ku raporên ceribandina cudahiyê derxînin.
Hejmarê sê caran biguhezînin, divê ji sê caran zêdetir sertîfîkaya nû ya testa CB-yê bi jimare were dayîn.6. Nakokiya pêvajoya pejirandina sertîfîkaya testa CB-ê ku serlêder xwedan desthilatdariyek berdanê ye, divê sertîfîkaya CB-yê ya ku di pêvajoya wergirtina nasnameya NCB-ya din a pirsê de peyda bûye û / an pejirandî ve hatî peyda kirin, bide, serlêder, berî her tiştî, erêkirina NCB an testa NCB-ê bipirse. sazî ji ber sedemên taybetî heke naskirina rapora testa CB-ê hin naverokek teknîkî di gumanê de ye, divê serlêder bi aktîvî têkilî bi ajansa lîsansê û / an jî saziyên ceribandinê re têkilî daynin,
Li gorî rewşa rastîn pirsgirêkê bi hev re çareser bikin.Ger serlêder dema ku sertîfîkaya CB bikar tîne rastî muameleya neheq were, divê ew balê bikişîne ku delîlên wekî e-nameya gihîştî bigire û bertek bide ajansa lîsansê.Ajansa lîsansê dê tedbîran bigire di nav wan de, lê ne sînorkirî ye ku li gorî nakokiyê îtirazek ji lijneya îtirazê ya IECEE re bike.
Wekî laboratûvarek CBTL di bin NCB TUV RH JP de, ambo dikare rasterast raporên testa CB-ê di warên wekî lampe û bataryayên IT AV-ê de derxîne, ku dikare çerxa pejirandinê ji xerîdaran re kurt bike.